2017 Results and Prizes 
If you signed up for our SMS results service – sponsored by Sinclairs Jewellers of Inverurie – you'll automatically be sent your time shortly after you cross the finish line.
You can also view your results on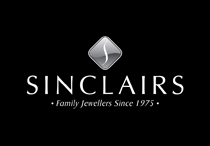 Please note all age group prizes are based on gun time. Chip times given below.
Age-group prizes can be collected from the Garioch Sports Centre.


Dandara 10k (Men) 
1) Tom Roche – Garioch Gazelles (34.42) 
2) Paul Hadden (34.54) 
3) David Marshall – Aberdeen AAC (35.23) 
Fastest male AB51 runner in the Dandara 10k:       
Fastest schoolboy in the Dandara 10k: 
Dandara 10k (Women) 
1) Carolyn Milne – Garioch Roadrunners (40.26) 
2) Emma Murray – Garioch Roadrunners (40.53) 
3) Sarah Milne – Metro Aberdeen (42.05) 
Fastest female AB51 runner in the Dandara 10k:   
Fastest schoolgirl in the Dandara 10k:   
Fastest AB51 Business:   
Fastest Running Club or jogscotland group in the Dandara 10k:   
RIM Fabrications Ltd. 1/2 Marathon (Men) 
1) Roger Clark – PH Racing Club (1.18.49) 
2) David Barclay – Garioch Roadrunners (1.20.16) 
3) Gavin Taylor – Insch Trail Running Club (1.22.12) 
RIM Fabrications Ltd. 1/2 Marathon (Women) 
1) Marie Baxter – Garioch Roadrunners (1.28.15) 
2) Hazel Wyness – Metro Aberdeen (1.29.38) 
3) Anne Hartmann (1.30.14) 
EBLAST 5k (Men) 
1) Jack Gillespie – Aberdeen AAAC (16.13) 
2) Lewis Weetman – Aberdeen AAAC (17.33) 
3) Finlay Strachan – Aberdeen AAAC (17.33) 
Fastest schoolboy in the EBLAST 5k: Jack Gillespie (16.13)   
Fastest male jogscotland runner in the EBLAST 5k:   
EBLAST 5k (Women) 
1) Tammy Wilson – Garioch Roadrunners (17.51) 
2) Vicki Elder (19.50) 
3) Hannah Mutch – Aberdeen AAC (19.54) 
Fastest schoolgirl in the EBLAST 5k: Vicki Elder (19.50) 
Fastest female jogscotland runner in the EBLAST 5k:    
Fastest secondary school in the EBLAST 5k:   
jogscotland group with most runners taking part in the EBLAST 5k   
CP&Co. Junior Run CAT 1 (Boys) 
1) Jack James (2.50) 
2) Lucas Mackie (2.57) 
3) Oliver Mess (3.00) 
CP&Co. Junior Run CAT 1 (Girls) 
1) Imogen Bennett (2.42) 
2) Iona Hoyle (2.57) 
3) Charlotte Robertson (3.06)   
CP&Co. Junior Run CAT 2 (Boys) 
1) Jack Searle (4.11) 
2) Max Bennett (4.21) 
3) Ayren Carr (4.31) 
CP&Co. Junior Run CAT 2 (Girls) 
1) Anna Body (4.47) 
2) Isla Gordon (4.58) 
3) Kate Thirkell (4.59) 
CP&Co. Junior Run CAT 3 (Boys) 
1) Aaron Cardno (8.16) 
2) Ewen Robertson (8.18) 
3) Owen Mackintosh (8.25)  
CP&Co. Junior Run CAT 3 (Girls) 
1) Johanna Mackenzie (8.38) 
2) Adele Gillespie (8.44) 
3) Ellie Kocemba (8.45) 
Additional School Prizes Primary school with most children taking part on race day:   (86)  
Runner-up:   (73) 
Primary school with most children taking part on race day as a % of school roll:   (71.4%) 
Runner-up:   (42.8%)



Run Garioch 2016 Results 
Dandara 10k (Men)
1) Kenny Wilson (32.32)
2) Kenny O'Neil – Ronhill Cambuslang (34.49)
3) James Kirk – Garioch RR (35.39)

Fastest male AB51 runner in the Dandara 10k
Stephen Hart (39.13)  
Fastest schoolboy in the Dandara 10k
Fraser Burnett – Meldrum Academy (39.01) 
Dandara 10k (Women)
1) Nicola Gauld – Aberdeen AAC (37.10)
2) Tammy Wilson – Garioch RR (38.29)
3) Ashley Pearson – Fleet Feet Triathletes (40.56)

Fastest female AB51 runner in the Dandara 10k:
Tammy Wilson – Garioch RR (38.29)
Fastest schoolgirl in the Dandara 10k:
Chloe Thompson – Turriff Academy (46.14)
Fastest Local Business Team of Four (AB51 Postcode):
Rig Run Runners (Chris Fraser, Martin Reid, Bryan Mckinnon)
Fastest 'Open' Team of Four in the Dandara 10k:
Green Flash 'A' (Steve Cousins, Clare Sloan, Tom Hardinges, Marianne Mckevitt)
DANDARA 10k AGE-GROUP PRIZES

| | | | | |
| --- | --- | --- | --- | --- |
| 0:32:32 |             | Kenny Wilson |             | Sen |
| 0:34:49 |             | Kenny O'Neill |             | Sen |
| 0:35:39 |             | James Kirk |             | Sen |
| | | | | |
| 0:37:02 |              | Andrew Williams |             | Vet |
| 0:39:31 |   | Allan Wilson |              | Vet |
| 0:39:40 |              | David Dewhurst | | Vet |
| | | | | |
| 0:38:36 |              | John Matheson |              | Svet |
| 0:39:48 |              | John Robertson |              | Svet |
| 0:45:14 |              | Greg Michalski |              | Svet |
| | | | | |
| 0:47:07 |              | Ian Monk |              | Vin |
| 0:49:44 |              | John Geddes |              | Vin |
| 0:51:06 |              | Ian Cran |              | Vin |
DANDARA 10k AGE-GROUP PRIZES
| | | | | |
| --- | --- | --- | --- | --- |
| 0:37:10 |              | Nicola Gauld | | Sen |
| 0:38:29 |              | Tammy Wilson |              | Sen |
| 0:41:50 |              | Claire Barrie |              | Sen |
| | | | | |
| 0:40:56 |              | Ashley Pearson |              | Vet |
| 0:42:12 |              | Sandra Simpson | | Vet |
| 0:44:24  |   | Linda Mcgee | | Vet |
| | | | | |
| 0:46:59 |              | Bridget Upton |              | Svet |
| 0:47:51 |              | Louise Kelly |              | Svet |
| 0:48:01 |              | Susan Mceneaney |              | Svet |
| | | | | |
| 0:46:25 |              | Jane Kerridge | | Vin |
| 0:57:11 |              | Maureen Mcmahon |              | Vin |
| 0:58:19 |              | Lana Hadden |              | Vin |
Accord Energy 1/2 Marathon (Men)
1) Kyle Greig – Forres Harriers (1.10.41)
2) Darren Thom – New Marske Harriers (1.12.43)
3) Michal O'Donnell – Inverness Harriers (1.18.10)
Accord Energy 1/2 Marathon (Women)
1) Jennifer Elvin (1.27.05)
2) Marie Baxter – Garioch RR (1.27.56)
3) Kerry Prise – (1.29.05)
ACCORD ENERGY HALF MARATHON MEN AGE-GROUP PRIZES
| | | | | |
| --- | --- | --- | --- | --- |
| 1:10:42 |              | Kyle Greig |             | Sen |
| 1:12:43 |              | Darren Thom |              | Sen |
| 1:18:10 |              | Michael O'Donnell |              | Sen |
| | | | | |
| 1:22:34 |              | Douglas Grieve |              | Vet |
| 1:23:03 |              | David Barclay |              | Vet |
| 1:24:17 |              | Donald Kerridge |              | Vet |
| | | | | |
| 1:33:08 |              | Douglas Adamson |              | Svet |
| 1:36:08 |              | Phil Dawson |              | Svet |
| 1:37:39 |              | Arash Sahraie |              | Svet |
| | | | | |
| 1:34:40 |              | Graeme Clark |              | Vin |
| 1:41:21 |              | Stephen Cassells |              | Vin |
| 1:54:53 |              | Murray Bryce |              | Vin |
ACCORD ENERGY HALF MARATHON WOMEN AGE-GROUP PRIZES
| | | | | |
| --- | --- | --- | --- | --- |
| 1:27:05 |              | Jennifer Elvin |              | Sen |
| 1:29:05 |              | Kerry Prise |              | Sen |
| 1:30:11 |              | Virginie Barrand |              | Sen |
| | | | | |
| 1:27:56 |              | Marie Baxter |              | Vet |
| 1:40:27 |              | Kerry Liversedge |              | Vet |
| 1:40:54 |              | Fiona Anderson |              | Vet |
| | | | | |
| 1:50:48 |              | Judy Leslie |              | Svet |
| 1:55:32 |              | Jenny Garnham |              | Svet |
| 1:55:39 |              | Melanie Angus |              | Svet |
| | | | | |
| 2:09:17 |              | Linda Hardie |              | Vin |
| 2:09:58 |              | Eleanor Mckay |              | Vin |
| 2:32:31 |              | Mary Davies |              | Vin |
EBLAST 5k Wheelchair Race
1) Tony Stott 
EBLAST 5k (Men)
1) Callum Symmons (17.13)
2) Fraser Cruickshank – AAAC (17.48)
3) David Langan (18.11)
Fastest schoolboy in the EBLAST 5k:
Fraser Cruickshank – AAAC (17.48)

Fastest male jogscotland runner in the EBLAST 5k:
John Gaull – jogscotland Rosemount (21.42) 
EBLAST 5k (Women)
1) Debbie Moore – Metro Aberdeen (19.08)
2) Rebecca Wain (20.00)
3) Emily Cossar – AAAC (21.53)
Fastest schoolgirl in the EBLAST 5k
Emily Cossar – AAAC (21.53)
Fastest female jogscotland runner in the EBLAST 5k: 
Linda Alexander – jogscotland Kintore (25.24) 
Fastest secondary school in the EBLAST 5k:
Turriff Academy 
jogscotland group with most runners taking part in the EBLAST 5k
jogscotland Kemnay
EBLAST 5K MEN AGE-GROUP PRIZES
0:17:13
            
Callum Symmons
            
Sen
0:17:48
            
Fraser Cruickshank
            
U18
0:18:11
            
David Langan
            
Sen



0:21:42
            
John Gaull
            
Vet
 
0:22:54
            
Bryan Mills
            
Vet
0:23:23
            
Dave Gaull
            
Vet
 



0:22:52
            
Martin Cossar
            
Svet
0:26:11
            
Roy Johnston
            
Svet
0:28:03
            
Craig Stirrat
            
Svet



0:29:10
            
Alan Hastie
            
Vin
 
EBLAST 5k WOMEN AGE-GROUP PRIZES
| | | | | |
| --- | --- | --- | --- | --- |
| 0:19:08 |              | Debbie Moore |              | Sen |
| 0:20:00 |              | Rebecca Wain |              | Sen |
| 0:21:53 |              | Emily Cossar |              | U18 |
| | | | | |
| 0:22:55 |              | Gail Rennie |              | Vet |
| 0:23:42 |              | Eleanor Munro |   | Vet |
| 0:23:45 |              | Nicola Morrison |              | Vet |
| | | | | |
| 0:25:49 |              | Elaine Tierney |              | Svet |
| 0:30:49 |              | Carol Scott |              | Svet |
| 0:32:29 |              | Jacqueline Douglas |              | Svet |
| | | | | |
| 0:33:30 |              | Irene Leil |              | Vin |
| 0:34:35 |    | Suzanne Nicholson |              | Vin |


CP&Co. Junior Run CAT 1 (Boys)
1)  Lewis Pirie (03.44)
2)  Bailey Clegg (03.53)
3)  Fraser Chalmers (03.50)
CP&Co. Junior Run CAT 1 (Girls)
1)  Mya Nicoll (04.06)
2)  Amy Erbe (04.08)
3)  Eve Strachan (04.15)
CP&Co. Junior Run CAT 2 (Boys)
1) Josh Murray (04.27)
2) Max Bennett (04.29)
3) Aaron Cardno – Colony Park 2006 (04.29)
CP&Co. Junior Run CAT 2 (Girls)
1) Anna Body – Oyne Ospreys (04.43)
2) Elspeth Cruickshank (04.43)
3) Eilidh Swanston (05.15)
CP&Co. Junior Run CAT 3 (Boys)
1) Archie Mcronald – AAAC (09.04)
2) Peter Whitcombe – Colony Park (09.06)
3) Andrew Reid – Colony Park (09.08)
CP&Co. Junior Run CAT 3 (Girls)
1) Johanna Mackenzie – GASC (09.08)
2) Adele Gillespie – Dunecht Primary School (10.02)
3) Ella Creamer – Team Dunnottar (10.10)
Additional School Prizes
Primary school with most children taking part on race day:
Strathburn Primary School (86) 
Runner-up:
Kellands Primary School (73)
Primary school with most children taking part on race day as a % of school roll:
Chapel of Garioch School (71.4%)
Runner-up:
Oyne School (42.8%)